Slowly catching up!
Card for the lady Anders is covering for at work when she had her little boy....
card for my friend's little boy's birthday...
Friend's birthday card....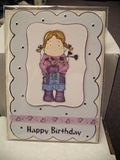 Birthday card for another friend...
Card for a friend from the MAC forum...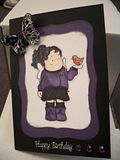 Engagement card for friends of ours...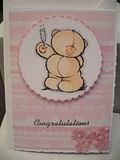 and a birthday card for my cousin...
That's it for now! lol
And I'm saying goodbye and going on my holidays, with a promise that I will update much more regularly once I'm back!!